How to Design a Website to Boost Sales
March 12, 2021
Today, most shopping or bookings are done online because now almost everyone has a computer or mobile device. This is why it is so crucial for businesses to have a great website that promotes sales.
There are specific design methods that can be done to websites to grab more potential clients successfully. We've compiled a few to help sites get started.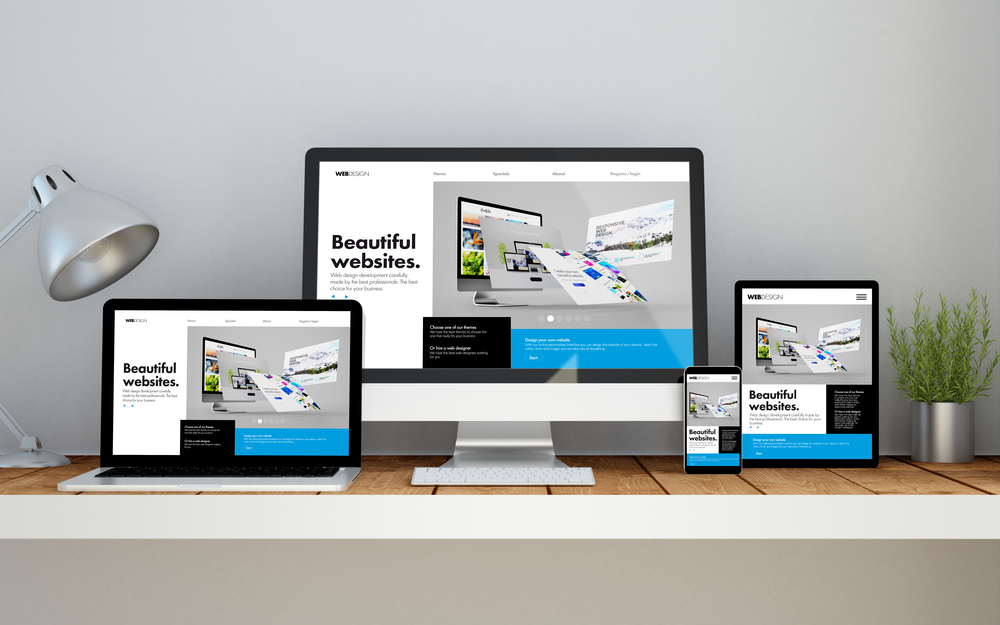 Optimize Website Load Speed
Today, a business is only as strong as its website. If a website takes too long to load, a potential customer is going to leave before the website has even had a chance to get their attention.
A study was conducted and showed that by the time a website hits 4 seconds to load, 25% of potential viewers are lost. This is a critical statistic for any business that relies heavily on online sales or marketing.
It essential for businesses to invest in a proper web design engine and have a team that is always improving the viewer's experience when visiting the company's site.
Keep Existing Clients with Remarketing Ads and Email Campaigns
For companies that use websites as a way to get more clients, it is more cost-effective to sell to customers leaving the site than it is to acquire new ones. This is true because the customer is already viewing your website and found interest.
Two strategies to engage existing customers are remarketing ads and email campaigns.
Remarketing ads means the people receiving these ads are people who are most likely to click on the advertisement because the potential customer has already looked at the business website. A creative ad design catches their eye and will help to keep the business in the customers' minds.
An email campaign is a useful tool for contacting customers, especially those who are comfortable shopping online. An email might remind someone of a website they recently visited and spark their interest again.
Create a Mobile-Friendly Website
The way people surf the web has changed. Over the last decade, the number of people accessing the internet from their mobile devices has skyrocketed, especially with the younger costumers. It is important for businesses to be aware of this in order to create a website that is ideal for mobile viewing.
Mobile-first web design means the website is designed to be visually adjusted to the size and shape of a mobile screen as opposed to a much larger computer screen. Also, the website must be easy and straightforward to navigate with a smaller screen.
Having a website that is enjoyable to view on a mobile screen will increase sales because a viewer is more likely to stay on a page that provides clear information on a mobile device.
Look at ways to create a mobile-first web design to begin mobile device website designing.
Use the Power of the Landing Page
A landing page is a website specifically used to sell a single product or offer. Unlike a traditional homepage, all features are focused on a specific call to action and are intentionally designed to capture a customer on a single product.
A landing page can also be targeted for a specific audience, which is excellent for sales. This helps businesses because when a customer is searching for a product, he or she will be taken to a webpage that caters to their interests or needs.
If a website provides just what the client is looking for, he or she is more likely to stay on the page and, more importantly, buy something.
Remind Customers of Abandoned Shopping Carts
There are many reasons for people to abandon full shopping carts. Some reasons being shipping price, difficult check-out procedure, or just using the cart to put products with the intention of purchases later.
A great design can help nudge those almost-sales into real sales. It is essential for businesses to think about the check process and consider if it is too complicated, takes too long, or has a high shipping fee.
The less the customers have to do when checking out, the happier they will be, and the more likely they will be to complete the purchase. Customers also like to know where they are in the check-out process and how many steps are left to do.
Considering these things can help persuade almost all clients into loyal customers.
Provide Social Proof that The Business is Reliable
Having up to date reviews shows potential clients that other customers have had an excellent experience on the website or with the products being sold.
Make sure to place testimonials in prominent locations on the website so the viewer can see them clearly. Also, Include quotes from previous customers wherever seems fit. It is important to make sure to choose a font that is easy to read.
Another great way to show social proof is to include a best-seller section. Sometimes buyers do not know what they are looking for, so having this feature makes it easy for them to view what other customers like.
Install Live Chat
Live chat tools are a fantastic way to boost sales because a customer has access to get information from a real person at that precise moment.
Almost every kind of business website can benefit from a live chat, even those who do not complete sales through the site. Also, the live chat tool can be used to gather email addresses, and then the company can send email campaigns directly.
The Bottom Line
In order to sell more online, it is essential to create a user-friendly website. More and more people are buying online and using a mobile phone to do so.
A website must load quickly, be visually appealing, use landing pages, and have proof other customers like the business. Also, it is essential to use email campaigns, remind customers about things left in their carts, and use a live chat.
Once a business takes quality time to update their website and think about how potential clients will view it, the company will advance in sales.
If you are looking for freelance web designer in Surrey, you can take a look at this company's website. Chris (Nutbeen) is a designer and creator based in Surrey, UK.